Diabetes Food Choices That Won't Break the Bank
By Patti Bazel Geil, MS, RD, CDE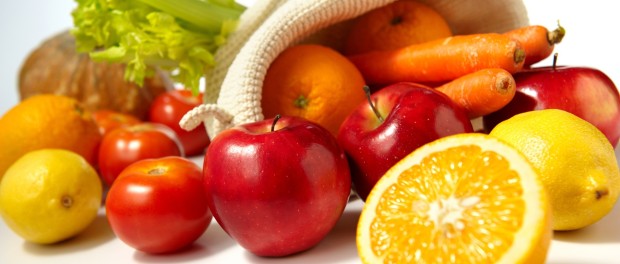 "I can't afford to eat the right things."
"Healthy food is too expensive!"
"I don't have the money for diabetic foods."
Having diabetes can be expensive. The American Diabetes Association estimates that those with diabetes spend more than twice as much money on medical expenses than do those without diabetes. Another large expense is food. As the cost of food continues to rise, you may find yourself slammed by sticker shock at the grocery checkout line. Since food is usually one of our top monthly expenses, becoming food cost-conscious can lead to big budget savings.
But that doesn't mean you have to lose out on nutrition. The good news is that buying healthy food doesn't have to break the bank. Recently, Harvard University researchers compared the costs of healthy foods to the prices of unhealthy foods, and found that it costs $1.50 more per day to purchase the more nutritious foods. The price of eating well pays off in big ways such as better blood glucose control and better blood lipid and blood pressure levels. This in turn means fewer high-priced medicines, costly complications and expensive medical care for you in the future. Are you ready to spend less and eat healthy?
Healthy Eating on a Lean Budget
 Do it yourself- If it's been grated, chopped, precooked, pre-sliced or individually packaged, you will be paying more for the cost of convenience. Buy a block of cheddar cheese and take a moment to grate it yourself and save the extra dollars.
Be a list lover- Make a list of the groceries you'll need for the week and stick with it. Shopping without a list leads to impulse buys.  Picking up an extra two or three items on a shopping trip can add up to $5-$10 a week. That's $260-$520 over the course of a year!
Saving time in the store means saving money in your wallet– Research shows that the average grocery shopper spends $2 for each minute they're in the store.  Move through the aisles quickly. You can even organize your shopping list to match the aisle-by-aisle layout of your favorite grocery store to save both minutes and money.
Don't be snobby about store brands- Store brands are often priced as much as 30% below their national-brand competitors. Consumer Reports

found that over half of shoppers think store-labeled items taste as good as or better than more well-known brands. Not surprisingly, brand-name manufacturers often produce the exact same items and label them with the supermarket brands.

Cook right when the budget is tight- No one wants to eat leftovers three days a week, but when preparing your supper, think about cooking a certain amount of extra food in order to have enough left for another meal. Two ways to do this are batch cooking and planned-overs. Batch cooking is cooking and baking in large amounts and freezing the extra portions for future meals and snacks. For example, try cooking an extra large pan of lasagna. Planned-overs means cooking once and then serving the food two or three times in different ways. For example, make a round steak, then slice half into thin strips for a stir fry and cube the other half to make a hearty beef stew.
Skip the special food– People with diabetes don't require special "diabetic" foods. Take a look at a recent nutrition and price comparison of five pieces of peanut butter cup candy:
"Diabetic" sugar alcohol-sweetened peanut butter cup candy
180 calories, 13 g fat, 27 g carb
Cost = $1.20
Regular peanut butter cup candy
220 calories, 13 g fat, 26 g carb
Cost = $0.39
Surprised?
Free is fabulous– Don't overlook free government resources such as www.choosemyplate.gov/healthy-eating-on-budget.html  On this site you'll find tips for going smart shopping for veggies and fruits, eating better on a budget and you'll also find a sample seven day menu that meets nutritional needs at a budget below current average food costs.
Penny-wise meal planning, smart shopping and cost-wise cooking may mean a bit of an investment of your time, but these good-to-have habits are also a blue chip investment in the greatest of wealth- your health.
Typical Shopping List
Smart Shopping List
Bottled orange juice
1 cup serving = $ 0.54
Frozen concentrate orange juice
1 cup serving = $ 0.27
Brand-name toasted oat cereal
¾ cup serving = $ 0.23
Store-brand bagged toasted oat cereal
¾ cup serving = $ 0.11
Marinated pork tenderloin
1 pound = $ 6.56
Plain pork tenderloin- add your own spice/oil
1 pound = $ 3.51
Frozen corn in butter sauce
½ cup serving = $ 0.84
Frozen corn- add your own butter
½ cup serving = $ 0.26
Pre-shredded carrots
1 oz = $ 0.19
Whole carrots, shred them yourself
1 oz = $ 0.03
Seasoned rice mix
1 cup serving = $ 1.04
Plain rice- add your own spices
1 cup serving = $ 0.09
Brand-name applesauce
½ cup serving = $0.44
Store-brand applesauce
½ cup serving = $ 0.34
Strawberry Greek yogurt
6 oz = $ 1.34
Plain Greek yogurt- add your own berries
6 oz = $ 1.01
100 calorie packs of almonds
1 oz =  $ 0.68
Bulk packaged almonds
1 oz = $ 0.50
Bottled iced tea
16 oz =  $ 0.58
Iced tea from tea bags
16 oz = $ 0.03
Typical Shopping List Total= $12.44
Smart Shopping List Total= $6.15