Can Sugar Substitutes Help Sweeten Your Diabetes Meal Plan?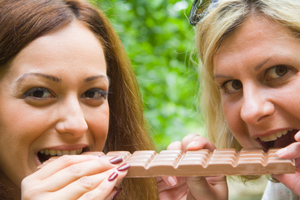 If you have diabetes, sugar-free foods and drinks may be the go-to solution when you crave something sweet. However, you may not know what these sweeteners are all about. Medical experts have created a fact sheet about sweeteners to teach you about how you can use them to sweeten your foods and drinks within the restrictions of a diabetes-friendly lifestyle.
What are sugar-free sweeteners?
Sugar-free sweeteners are substitutes for sugar that are made from either natural or chemical substances. These sweeteners are usually low in calories or contain no calories at all. Most of them are also carbohydrate-free. There are several different kinds of sugar-free sweeteners available, including the following:
Aspartame, also known as Equal or Nutrasweet
Sucralose, also known as Splenda
Saccharin, also known as Sweet'N Low
Stevia, also known as Truvia or Pure Via
Sugar alcohols, including xylitol, sorbitol and mannitol
How much sugar-free sweetener should I have each day?
Sugar-free sweeteners, like many food products, should be consumed in moderate amounts only. Studies done on various sugar-free sweeteners have shown that they are safe to consume, but some sweeteners, such as sugar alcohols, may cause bloating, cramps or diarrhea if eaten in excess. Try different sweeteners to find out which ones taste good to you and don't raise your blood glucose levels.
How can I use sweeteners in my meals and snacks?
Replace some sugar in recipes with sugar-free sweeteners to cut back on calories. Don't completely cut out sugar in recipes for baked-goods (muffins, cookies, cakes), however, as some sugar is needed for the product to turn out properly.
Use sugar-free sweeteners in tea, coffee, and other beverages.
Sprinkle a little sweetener on fruit to bring out its natural flavor.