Move It! Stay Active for a Longer, Healthier Life
Reviewed by Robert Erhman, MD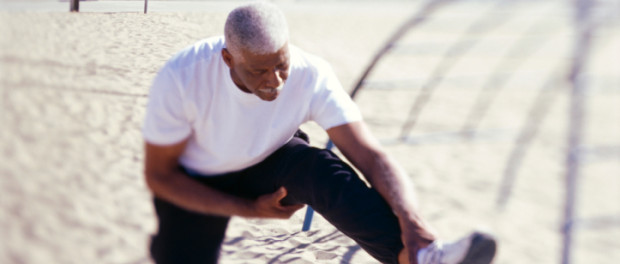 You have probably heard that exercise is important for your overall health and well-being. Being physically active can help you keep doing the things that you enjoy, and can also help you remain independent as you age. That's why health experts say that older adults should try and do something active every day.
Why is physical activity so important?
Several recent studies have found that older adults who exercise most days of the week have the lowest rate of chronic disease and are more independent than those who are not as active. In other words, if you exercise and keep yourself physically active, you can reduce your risk of developing many chronic diseases, such as arthritis, heart disease or [glossary]diabetes[/glossary]. Exercise also helps people with high [glossary]blood pressure[/glossary], balance problems and difficulty walking.
Ways to stay active
There are many ways to be physically active. Free or low-cost ways include:
Yard work, especially raking leaves and sweeping the driveway.
Taking the stairs instead of an elevator.
Working out with an exercise video. Your library probably has videos or DVDs that you can check out for free.
Joining a class. Many local YMCAs or Senior Centers have free or low-cost exercise programs for seniors.
You might find that it's easier to stay active if you keep a written exercise and activity plan. But make sure that your plan is realistic–you want to set goals that you can reach! You might even want to find a friend or family member to exercise with you. You are more likely to stick to your plan if you have a friend or buddy to share it with.
It's not too late to start. Even if you haven't been active up to now, becoming active at any age improves your chances of aging successfully, with the lowest incidence of major chronic diseases, memory loss and physical disability.