Surprising News About Weight Gain in Older Adults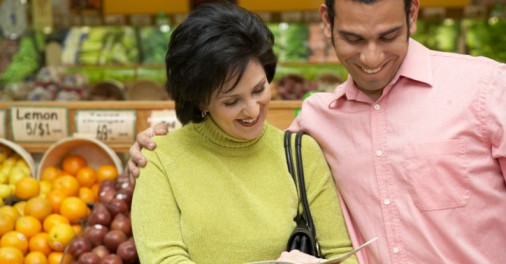 New study shows that higher weight may be healthier for older adults
The American Journal of Clinical Nutrition recently reported on a study by Australia's Deakin University, which shows that people over 65 may be healthier with a higher weight. The study shows that, over this age, those who maintain the same healthy weight as younger people may actually be less healthy now. The study, which followed 197,940 adults over age 65, showed that the healthy [glossary]BMI[/glossary] range was higher than for younger people. It also shows that those who weighed less than this safe range were at a much higher risk (almost 20% in some cases) of early death.
New research may lead to better blood glucose treatments
The UT Southwestern Medical Centre in Texas recently made some findings that might lead to new treatments for high [glossary]blood glucose level[/glossary]s. After many studies of blood glucose levels in mice suffering from a rare disease called "lipodystrophy" (which often leads to diabetes), scientists found that certain lipids (fats), improved the body's ability to create glucose. This led to dangerously high blood glucose levels in these mice, a condition called [glossary]hyperglycemia[/glossary]. It is believed that this discovery can be used in the creation of new [glossary]diabetes[/glossary] medicines.
New bill to encourage better eating habits
A recent bill allows the USDA to enforce a "depth of stock" rule on stores that accept food stamps. This means that they will be required to carry fresh groceries, like fruit, vegetables, meat, and grains, in addition to packaged foods. In many poor areas of the US, convenience stores, like gas stations and dollar stores, are the only local source of food and these businesses often do not carry fresh produce. Business owners make a lot of money from taking part in the food stamp program, so the USDA sees this as a way for them to earn this right and ensure that low-income families can buy the healthy food they need.