Obesity, Diabetes & You: How To Take The Best Care Of Yourself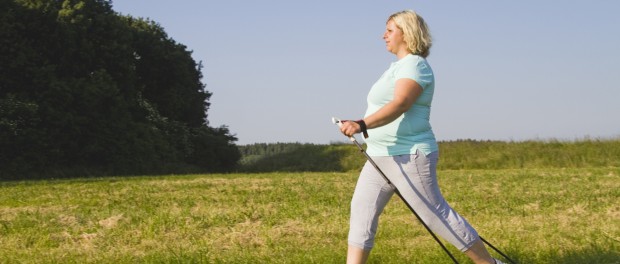 By Robert Ehrman, MD
There's no doubt about it: the number of Americans today living with diabetes is greater than it's ever been. The same is true for obesity. And, you probably know that being overweight or obese can increase your risk of diabetes, heart disease, and stroke.
What you might not know, however, is that the American Heart Association (AHA) says that healthcare providers should consider obesity a disease. That's right, it's a disease, just like high blood pressure or high cholesterol!
If you want to learn more about obesity, the health problems it can cause, and what you can do to help fight this disease, then the following information is for you!
What does saying "obesity is a disease" actually mean?
            Healthcare providers use a measurement called "Body Mass Index" (BMI), which uses your height and weight, to determine if you are obese. If your BMI is over 30, you are considered obese. There are more than 78 million adults in the United States (US) today who are obese!
By calling obesity a disease, the AHA hopes that people who are obese, and their healthcare providers, will take the condition very seriously. They want people to know that being obese is a medical condition that needs treatment. The AHA hopes that when people who are obese hear that they actually have a serious medical condition, they will talk to their healthcare provider about how to treat it, and what the best treatments are.
The AHA also hopes that this new approach will help change how the general public and those with the disease view obesity. Many obese people view their condition in a negative way, and say things like "It's my fault I'm this way." Others may see obese people and think, "they did that to themselves." Instead of these ideas, the AHA hopes people with obesity will say, "I have a disease, just like high blood pressure or arthritis, and I need treatment."
Not viewing obesity in a very negative way is important, according to a new study. This study found that obese or overweight women who felt that the condition was their fault, or that the public saw them in a negative light because of their weight, actually ate more snack food than women who had a more positive outlook about their weight!
Does being obese really cause health problems?
            Yes! The number one killer of people in the US is heart disease, and the number 4 killer is stroke. Being obese can increase your risk for both of these conditions. Worse than that, being obese is a risk factor for getting other diseases like high blood pressure, high cholesterol, and diabetes. Having any of these conditions can further increase your risk for heart disease and strokes.
In addition, people who are obese are more likely to suffer from a problem called "sleep apnea." This is a condition in which you stop breathing for short periods of time during sleep. This can give you headaches, make you feel tired all the time, or even make it hard for you to concentrate during the day. Sleep apnea also increases your risk for heart failure, abnormal heart rhythms, and stroke!
People who are obese tend to suffer more often from chronic pain (especially in the hips, legs, and feet) and arthritis than people who have a healthy weight. The pain tends to get worse the heavier you are, and the older you get.
Finally, some new research has found that being obese can actually increase your risk of death! The study followed 11,000 people with type 2 diabetes for 16 years. During this time, about 3,100 people died. After looking at the BMIs of all the people who died, the researchers found that the higher a person's BMI, the more likely they were to die from any cause.
How can you treat obesity?
            After saying that healthcare providers should treat obesity as a disease, the AHA also released a "road map" for what they should do to help treat the disease. This includes:
Checking your BMI once a year; obesity is defined as a BMI above 30.
Having obese people take part in a medically-supervised weight loss program 3-4 times each month. The point of this is to have healthcare providers own some of the problem—it's not enough just to tell a person to lose weight! Your healthcare team needs to be actively involved!
Healthcare providers should talk to you about weight loss surgery if you are obese and have one or more obesity-related health problems like high blood pressure, sleep apnea, or diabetes.
In addition to the treatments that your healthcare provider can help you with, there are also many things that you can do to help treat your obesity. These include lifestyle changes, such as:
Staying positive! Keeping a positive outlook about your disease will help you stay motived to treat your disease and help you feel better about yourself overall
The key to treatment is weight loss, and experts say being successful requires:

Eating fewer calories than your body needs
Exercising more
Changing unhealthy behaviors (like smoking)

Be sure that your diet includes plenty of fresh fruits and vegetables, healthy fats like avocados, walnuts, and olive oil, and lean protein like fish, beans, and fish

Consider seeing a registered dietician who can help you make healthy food choices and count calories
Studies show the you are more likely to be successful with weight loss if you see a counselor who can help you on your journey—ask your healthcare provider for a suggestion
Avoid drinks with lots of added sugar like soda, fruit punch, and energy drinks

Getting to and maintaining a healthy weight will help lower your risk of heart disease, diabetes, high blood pressure, high cholesterol, and stroke

Losing even 5-10 pounds can make you feel better and give you lots of health benefits!

Setting weight loss goals, keeping track of the calories you eat, weighing yourself regularly, and following a meal plan are healthy behaviors that can help your treatment be successful
Get moving! The AHA says you should get at least 150 minutes each week of physical activity (30 minutes, 5 days each week). You can swim, run, or ride a bike at the gym. Or, you can be active at home: walking the dog, gardening, playing in the yard with your kids, and dancing in your living room all count towards your weekly goal.
Remember, treating the disease of obesity won't always be easy, but you can do it! At your next office visit, tell your healthcare provider that you want to lose some weight, and ask for their help! The sooner you ask, the sooner you can start your journey to becoming a happier, healthier you.