Hydrate Your Way To Better Health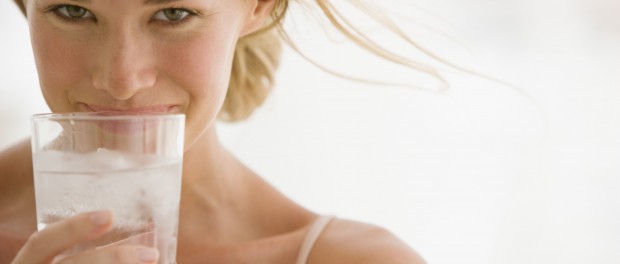 By Staci Gulbin, MS, MEd, RD, LDN
Staying hydrated is important to keep your body healthy.  Did you know that more than half of your body is made up of water? Water also helps to flush toxins out of our body, keeps body temperature stable, and helps to transport vitamins and minerals throughout the body.
What is dehydration?
If you are not hydrated properly, you can feel tired, have a lack of mental focus, or even have stomach cramps or nausea. Dehydration in its mild form can cause:
Headaches
Decreased urine output
Dry skin
Constipation (having trouble making a bowel movement)
Dizziness
If you have any of these symptoms, it is important to drink extra fluids or eat water-based foods to get your body hydrated—this will help you feel better!
What can I eat or drink to stay hydrated?
You can stay hydrated by drinking plenty of healthy fluids each day, such as water, tea without caffeine, or calorie-free sparkling water. If you feel thirsty, or have dark yellow urine, then you may be dehydrated.  If this is the case, you can drink more fluids, which can help prevent further health problems. Ways you can be sure you are well-hydrated include:
Drink a cup of decaf tea in the morning and before you go to bed
Drink a cup of water at each meal and with between-meal snacks
Drink a cup of water before and after you exercise
Eat low-calorie, water-based foods each day
Some foods and drinks that can help you stay hydrated include:
Water
Unsweetened iced or hot tea
Tomato
Spinach
Broccoli
Cucumber
Lettuce
Celery
Strawberries
Grapefruit
The take home message
Drink plenty of fluids and eat plenty of water-based foods so you can keep your body healthy and hydrated inside and out!
Reviewed by Robert Ehrman, MD