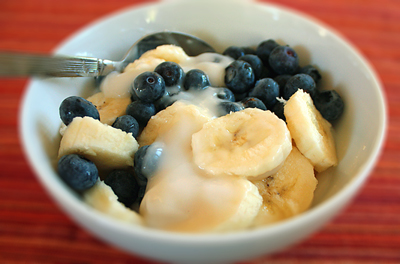 Do you love frozen yogurt? This recipe provides all the goodness without the guilt. Serve this frozen treat with your favorite summer berries.
Ingredients
⅓ c fresh lemon juice
1½ c vanilla whole-fat yogurt
2 tbsp agave nectar
½ banana
4 c ice
Instructions
Add ingredients to WildSide jar in order listed and secure lid.
Select "Ice Cream/Milkshake."
Serve with your favorite berries or frozen yogurt toppings.
Nutrition Information
Servings 8
Serving Size ½ c
Calories 72
Fat 1.5 g
Saturated Fat 1 g
Cholesterol 6 mg
Sodium 25 mg
Carbohydrates 13.5 g
Fiber 1 g
Sugar 11 g
Protein 1.5 g