Dietitians can Help you Meet your A1C Goals
By Staci Gulbin, MS, MEd, RD, LDN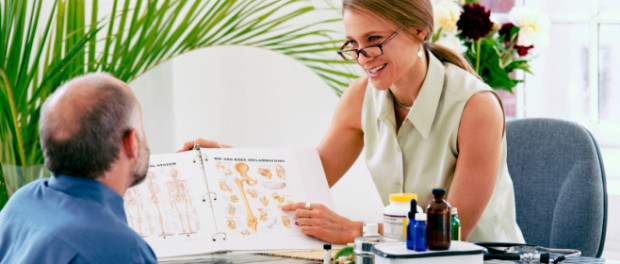 If you have diabetes and your blood glucose is not in control, it can be hard to change your eating habits on your own. A support team of healthcare providers, family, friends, and diabetes educators can be the key to helping you get your diabetes care on track. A recent study has found that dietary consults with dietitians may help those with diabetes lower their A1C levels.
What is A1C?
A1C is short for "glycoslated hemoglobin A1C," which is the amount of glucose that binds to your red blood cells, which deliver oxygen to different parts of your body. The higher the amount of glucose in your red blood cells, the higher your A1C will be. A1C tests are done two to four times a year for those with diabetes to check their average blood glucose levels over the past two to three months.
A1C levels for those without diabetes are around 4 to 6-percent, while those with diabetes are usually above 6-percent. Studies show that keeping the A1C under 7 percent can lower the risk of diabetes-related health problems, such as heart disease, stroke, and nerve damage.
The research
A group of adults with diabetes, who had A1C levels between 7 and 9-percent, were enrolled in one of two groups:
Basic lifestyle advice and insulin therapy
Basic lifestyle advice, insulin therapy, three face-to-face meetings and three dietary consults over the phone with a dietitian
The study found that over about 6 months, both groups lost weight, but those who received the dietary consults were more likely to keep their A1C below 7-percent without low blood glucose episodes or weight gain.
What does this study mean for me?
If you are having trouble keeping your blood glucose levels under control, maybe a few visits to a dietitian could help you get your meal plan in place. Ask your healthcare provider for resources on finding a dietitian in your area and for a referral to meet with a dietitian.
Sources:
http://www.diabetesincontrol.com/index.php?option=com_content&view=article&id=15952&catid=1&Itemid=17