Curb your appetite with exercise
By Staci Gulbin, MS, MEd, RD, LDN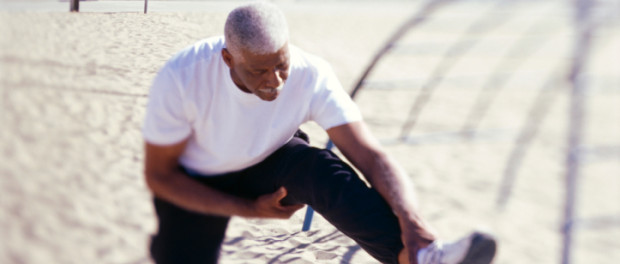 You can break a sweat, get your heart racing, and turn your body into a calorie-burning machine with exercise.  The more intense the exercise, the greater the burn and the benefit to your health, as a recent study suggests.  It has been found that those who exercise at an intense rate were more likely to choose healthy foods as their reward than unhealthy foods. Therefore, exercise could be the catalyst you need to curb your appetite and get on the healthy track to a healthy weight.
The research
A group of healthy, lean men were asked to run for one hour at the same speed, while MRIs, or magnetic resonance imaging, were used to measure the appetite of the men via their brain. The main focus of brain scans was the insula, or primary taste cortex of the brain, which is active when you think about foods or are eating foods that you perceive as pleasant.  The study found that:
When the men looked at pictures of unhealthy foods such as pizza, burgers, and donuts, the insula was not very active.
When the men looked at pictures of healthy foods such as grapes, strawberries, and carrots, the insula was very active.
After running, the men had decreased levels of appetite hormone and they reported decreased hunger.
It is suggested that since the insula has been linked to thirst, then the insula may be more active after heavy exercise since the body is craving water. This may also explain why the men craved healthier, more water-based foods during the intense exercise session.
So what does this research mean for me?
This research suggests that increased exercise may help you curb your appetite and make healthier food options.  More studies need to be done in other groups of people to confirm any link between the brain and exercise, but it never hurts to be more active each day.
What can I do to be more active each day?
Take time in the morning, at lunch time, or after dinner to walk around the block, hop to the gym for a quick jog, walk your dog, or walk with family or friends.
Take the stairs instead of the elevator.
Park a little further away from the store, market, or workplace, so you can clock in some extra steps during the day.
Wear a pedometer, or step counter, on your belt loop so you can keep track of how many steps you take each day. Start with trying to get 2000 steps, or one mile in a day, and work your way up to 10000 steps, or 5 miles a day.
Spend less time sitting down, watching tv, and being inactive, and more time moving in some way or another. Cleaning, gardening, taking short walks here and there, among other things are all ways you can keep your energy levels up and keep your heart strong and healthy.
Source:
http://www.diabetesincontrol.com/index.php?option=com_content&view=article&id=15872&catid=1&Itemid=17