What to Tell Family and Friends about Getting Checked for Diabetes
Reviewed and updated by Di Bush, PhD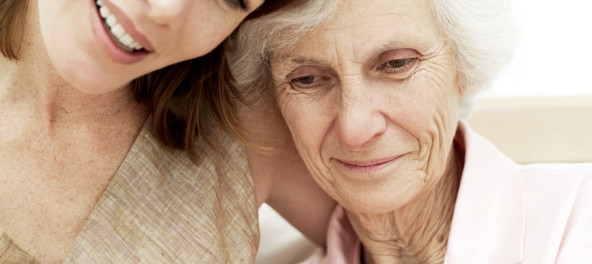 Around 80 million Americans have pre-diabetes, which is the state of having blood glucose levels higher than normal, but not high enough to be called diabetes. Untreated diabetes can lead to grave health problems such as blindness and nerve damage, so those at risk for diabetes should be sure to get their blood glucose level checked often.
The risk factors for diabetes can run in your family, so if you have diabetes it is very likely that your close relatives are at risk of getting diabetes too. And with nearly one-fifth of Americans over 60 years of age having diabetes, you're likely to have friends with diabetes. The ADA urges that people with certain risk factors should have their blood glucose levels checked or screened for diabetes. A screening will help you find out which risk factors for diabetes can be changed and which cannot. This will help you to better plan a course of action to treat or prevent diabetes. If you find you are at risk for diabetes, it would be best to convince your loved ones to be screened as well.
SHOULD YOUR LOVED ONES BE SCREENED FOR DIABETES?
The ADA urges screening to detect diabetes and pre-diabetes in people over the age of 45, with those having a body mass index (BMI) greater than 25 urged more than others to have the screening done.  The ADA also says that screening should be done if you are 45 or younger if you are overweight or have other risk factors such as having a parent or sibling with diabetes, being a member of a high-risk ethnic group, having had diabetes when pregnant, or if you gave birth to a baby weighing more than nine pounds.
Have your loved ones talk with their doctor to discuss if they should be screened for diabetes.
RISK FACTORS FOR DIABETES YOU CANNOT CHANGE
Family history of diabetes. If a parent or a sibling has diabetes, your risk of getting type 2 diabetes is higher.
Race. Certain ethnic groups such as American-Indians, Hispanics and African-Americans, are at higher risk for type 2 diabetes. These ethnic groups have genes that might be linked to type 2 diabetes and they have also gone under more rapid changes to their lifestyles over the past 100 years.
Gestational Diabetes (diabetes during pregnancy). Having diabetes while pregnant occurs in about 3% of all pregnancies, and most of the time goes away after the birth. If you have had diabetes while pregnant, you are at higher risk of getting type 2 diabetes later in life.
Age. The risk of getting diabetes increases as you age. Over the age of 45, the risk for diabetes increases every year.
RISK FACTORS FOR DIABETES YOU CAN CHANGE
Weight. Being overweight is one of the risk factors that you can change if you have diabetes. While weight loss can be hard, it can be done. The good news is that small amounts of weight loss of just 10 to 20 pounds can decrease your risk for diabetes very much. Someone is obese if he or she weighs more than 20% above their ideal body weight. One easy way to find out what a healthy weight is for you is to figure out your body mass index (BMI). A BMI over 30 tells you that you are very obese and puts you at much higher risk of getting diabetes. The risk for diabetes depends not only on your total weight, but how you carry your weight. Research has found that an apple-shaped body type in which you have more fat within your midsection, puts you at greater risk for diabetes and heart disease than if you have a pear-shaped body type in which you carry most of your fat in your thighs.
Lack of Exercise. Not being active is also a risk factor of diabetes that can be changed. Staying active helps prevent diabetes since it helps you to burn fat, lose weight, and  makes the body's insulin work better. Staying active at least 30 minutes three to five times a week can help lower your risk of diabetes. You should be sure though to consult with your doctor first before starting any exercise program.
Body Fats. High blood fats, such as triglycerides, can put you at higher risk for heart disease and diabetes. Eating less fat in your diet can help lose weight and lower cholesterol and fats in your blood.