Jay Cutler Denver Broncos Quarterback dealing with NFL defenses and Type 1 Diabetes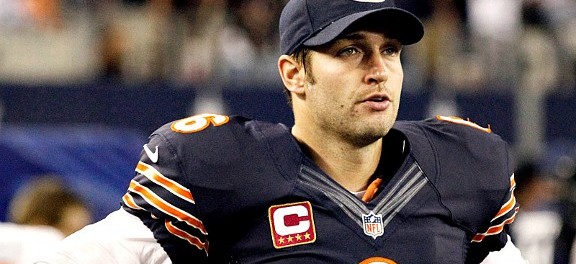 ---
Editor's Note:  This article came out in one of the previous issues of our magazines and the information has not been updated.
---
Article originally appeared in 2008, by Jonathan Jarashow
The national football league's Denver Broncos are led by quarterback Jay Cutler, a 6-foot-3, 230-pound emerging star with a bright future ahead of him. Like all quarterbacks, in order to be effective, he has to stay healthy. But Cutler is unique among his peers in that he has to cope not only with the weekly impact of punishing hits from swarming defensive linemen, but also with a disease taking an even greater physical toll until he was diagnosed last April: Type 1 diabetes.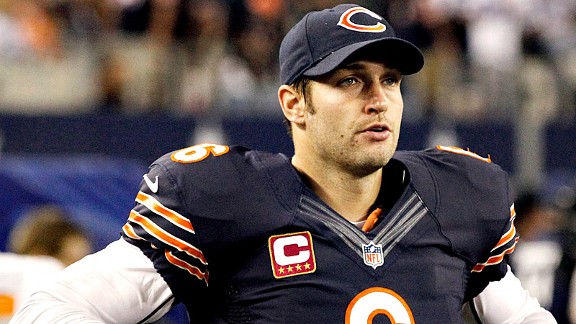 CUTLER'S DIABETES DIAGNOSIS
Cutler, who was drafted by the Broncos with the 11th overall pick in the 2006 NFL draft, threw for 3,497 yards and 20 touchdowns last season. After his play dropped off at the end of the 2007 season, he wondered what might be the cause. A routine physical gave him the answer.
"I had diabetes for six and a half months and I had no idea; it was just a random physical blood test that found it. We did physicals about two weeks earlier, and I was just going to work out. They had just gotten everyone's results back, and my blood levels were like so high that they sent me straight to the doctor when I got in to work."
GETTING BACK INTO A FOOTBALL ROUTINE
At first it was hard for Cutler to adjust. Before a workout, his blood glucose levels would be in the range of 130–150 mg/dL. But after working up a sweat, they would drop. To keep his blood levels in check, he now stops midway to check his levels and has a sports drink to keep them in a moderate range. It took some getting used to, but now instead of checking over 20 times a day, Cutler checks it no more than 10 times a day.
Support is a major factor in how Cutler manages to have type 1 diabetes and still play in the NFL. His family and friends have, of course, been a big source of support, as have his teammates. "My teammates have been great. They've kind of given me my privacy about it, but they're always making sure I'm all right out there. If my blood sugar gets low, they'll find some Gatorade for me. It's worked out well so far."
Off the field, Cutler has a great diabetes team he meets with regularly, including the Broncos doctor and nutritionist and the Colorado University Hospital staff. Cutler also reached out to his quarterback coach from Vanderbilt University, who coincidentally was diagnosed with type 1 diabetes at age 25.
It may be difficult at times for Cutler to balance his diabetes care with his football needs, but he makes it work. "For 24 years of my life, I was eating whatever I wanted and drinking whatever I wanted to drink. And then one day you're told you have to watch what you eat—it was definitely a big change." His diet has become a much healthier one, where chicken, fish and vegetables are staples. Cutler is fortunate to have all his meals prepared for him by the same people who do the catering for the rest of the team. He tries to keep his carbohydrate intake down, but as a professional quarterback, he burns a lot more calories through his intense daily workouts than the average person with diabetes. His activity level requires him to keep his weight up, so sometimes he does load up on carbs, but he tries to keep them healthy ones.
As part of his diabetes care plan, Cutler picks up his insulin at his local Walgreens Pharmacy and uses a wireless insulin pump called an Omnipod. He is able to work out wearing the Omnipod, but takes it off once the game starts. Cutler also uses the Navigator continuous blood glucose device that updates every minute.
A HERO TO KIDS WITH DIABETES
Cutler knows he is in the public eye and wants to be a good role model. He is amazed about 85 percent of the fan mail he receives is now from kids 15 or younger with diabetes, encouraging him and giving him advice. He knows these kids need support and assurance that they too can live normal lives even with diabetes. After the season, Cutler looks forward to giving back to the community by getting involved with Dedicated to Diabetes, a Denver-based organization that aims to improve public knowledge about diabetes. Cutler's diabetes care routine is working well, and he is back to his pre-diagnosis form. Says Cutler: "I'm doing great now. I've gained all my weight back, all my strength, and it's going really well. The fast-acting insulin helped out tremendously. It gave me the ability to eat normally again and get my weight back. So I feel great; I feel like I did a year ago."
Football fans in Denver, and his new fans with diabetes who are pulling for him from across the country, certainly hope Cutler is back to his old form—and strong enough to lead his Broncos back to prominence in the NFL.