Nick Jonas, A Rockin' Role Model with Diabetes
Recent Update on Nick Jonas: WHAT NICK IS DOING NOW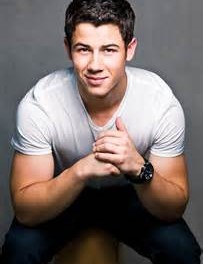 ---
Editor's Note:  This article came out in one of the previous issues of our magazines and the information has not been updated.
---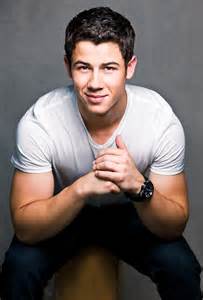 Since Nick Jonas received a diagnosis for Type 1 diabetes at age 13, he supports diabetes advocacy and awareness for young adults. He uses his success to educate his fans and help raise funds to find a cure. On August 11, 2013, Nick attended the annual Teen Choice Awards and won the ACUVUE® Inspire Award for his continuous support and efforts to help young adults and teens learn about Type 1 diabetes. He launched the 2013 Jonas Brothers summer tour with an event to raise funds for the American Diabetes Association. In just recent years, Nick Jonas began the Change for the Children Foundation, and partners with five charities total, as well as developing a public service announcement (PSA) to support the Children National Medical Center.
WHO IS NICK?
Sixteen-year-old Nick Jonas and his brothers Kevin and Joe make up the Jonas Brothers band. They are one of the most popular musical groups in the world today. Nick has type 1 diabetes, and he uses his music to help him express his feelings about diabetes and to reach other people with diabetes who may be experiencing the same thoughts and emotions. The title track of the Jonas Brothers' album, "A Little Bit Longer," was written by Nick on a day when he was feeling down because his blood glucose levels were not under control.
When Nick found out that he had diabetes, he was shocked. But he has decided to use his optimistic outlook to reach others and to inspire them to live rich and exciting lives—even with diabetes. He said, "When I first got diagnosed, one of the things I said was, 'Why me?! Why is this happening to me?' But once I started to see that I could use this as an opportunity to really encourage people and inspire them, I said, 'Why not me?' It changed my whole perspective. You know, we can sit around and be sorry for ourselves for a while, but it's so much better to try to do something about it."
MAKING TIME FOR DIABETES CARE
Nick, with the guidance of his healthcare provider, takes what he's learned about diabetes to create a diabetes care plan that works for him. "Since I learned that I have diabetes, I've become more aware of my body and the way it works. I've learned how my actions affect my blood sugar, and I've learned what I can do to make things better in my daily life, like making sure I get a little exercise here and there. I make sure I eat the right foods and that I have the right tools. I use Bayer's Contour® meter, which has no coding. It's excellent because when I'm in a rush to check my blood sugar, the last thing I need is something that I have to code."
Nick knows that exercise is important, and it helps that he and his brothers are able to play pickup games of baseball and football when they're on the road. And of course, performing burns calories: "Being onstage is a really, really big workout," Nick explains.
Checking his blood glucose levels several times a day is another way Nick keeps his diabetes under control. "I've been able to check on average about nine or ten times a day. I wake up and check, before every meal, before I go onstage if I'm performing and before I go to bed. A lot of people tell me, 'Oh, you probably can't eat that,' and my response is well, as long as I take the right amount of insulin for it and make sure that I'm checking regularly, I'll be OK."
NICK'S SUPPORT NETWORK
As careful as Nick is about his diabetes care, it helps that he has a support team. "There are times when I know I have to check my levels during rehearsals or a performance, so we all work it into the schedule. Everybody on our team knows that it's very important that I get that done, so they are right there with me making sure that I check. My mom is probably the biggest part of my team. All the members of my family are there for me—my Dad and all my brothers. "
Nick's grandfather, who lives in Arizona, actually has type 2 diabetes, and as Nick says: "We help each other out on a daily basis. He's had diabetes for eight months now."
Nick has a unique bond and closeness with his brothers, being in a band with them for several years. In fact, they don't fight, which a lot of people find hard to believe. "We've grown really close, not only because of the band, but also because of the diabetes. They've been a support system for me, and they're always there making sure I'm OK—and that's really important."
A "CRAZY RIDE"
To show how far the Jonas Brothers have come, they recently performed with the legendary Stevie Wonder at the Grammy Awards. "It is definitely something that I will treasure for the rest of my life. I'm a huge Stevie fan, and to be given the opportunity to perform with him was amazing. He's just such a great guy, and it's truly inspiring to watch him play and sing. He just oozes out music."
Other musical influences for Nick growing up were Elvis Costello, Johnny Cash, Journey and the Bee Gees—some of whom the boys discovered on their own, while others were introduced by their father.
Nick knows he is luckier than most. He values each day and the time he gets to spend with his brothers learning new things and meeting new people. "I'm living my dream and I'm trying to make the most of that. I'm so blessed and so honored.
I think each day is a new experience and a new journey for all of us—for me and for my brothers. It's kind of a crazy ride that we're on, and we realize that a lot of people would kill to be in our shoes."
REACHING OUT TO OTHERS
The Jonas Brothers began Change for the Children Foundation, and one of their goals is to raise awareness and money for diabetes research. To help raise money for the cause, Nick created a dog tag with Bayer that sells for $5. It's a project Nick is very pleased with. He says, "People who have diabetes would come up to me and say that we've inspired them, so we decided to create this dog tag. It's got some of the lyrics to the song 'A Little Bit Longer' on it, and I've seen fans—both those who have diabetes and those who don't—wearing them at shows."
Nick recently partnered with Bayer to encourage other young people with diabetes to share their creativity and to express their personalities with Simple Wins through Bayer's Express Your Simple Wins Creativity Contest. "As someone with diabetes, I always like to meet other people with diabetes and ask them what their story is and see what new experiences they have had to deal with. I want to be able to hear what they've gone through and take from that, as well."
A MESSAGE TO KIDS
Many kids with diabetes see Nick as a role model and that is a role he embraces. Nick has a message for kids, especially independent kids like himself:
"Never be afraid to consult with your doctors or your parents—or whoever is helping you with your diabetes. If you do that, it'll all be good. Just never be afraid to talk to other people and ask for their opinions or their help. You never know what you can learn."