Stanley Cup Winning Hockey Star Nick Boynton on Managing Diabetes
by Jonathan Jarashow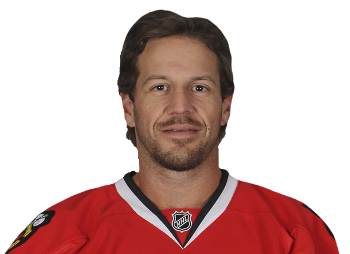 ---
Editor's Note:  This article came out in one of the previous issues of our magazines and the information has not been updated.
---
Nick Boynton has been doing a great job of managing his diabetes. You can see this in the professional success he  enjoyed, both before and after his diagnosis. He met his challenges head on and never let them stop him.
Nick played 11 seasons in the National Hockey League for the Boston Bruins, Phoenix Coyotes, Florida Panthers, Anaheim Ducks, Chicago Blackhawks and Philadelphia Flyers. He won the Stanley Cup in 2010, played in the NHL All Star and Young Stars Games and All-Rookie Team in 2002 and 2004, and won the Memorial Cup MVP award in 1999, among others.
Just two weeks before training camp with the Bruins, Nick was told (incorrectly) that he had type 2 diabetes, and then later that he has type 1. He considers himself very lucky to have had "great people around me to get me on the right track right away." He believes the medical care he received at Mass General Hospital in Boston played a "huge" part in helping him quickly start to manage his type 1 diabetes. He also highly rates the role his family has played. They've been so supportive—"amazing and unbelievable," in Rick's words. Rick's family read everything they could about diabetes in order to support his changes in diet and lifestyle.
According to Nick, diabetes is a "24-7 adjustment." As an athlete, he was already careful about "what to eat" and "when to eat," but his diagnosis brought this understanding to a new level. To make sure that his blood glucose does not go too low during the day as well as at night, he tests it throughout the day.
At first, Nick's coaches and teammates didn't really understand much about his condition, and how serious it was. He had to "let everyone know" so that they could be prepared for his self-care practices. "You're on your own with this disease," Nick said. "You have to take care of yourself, make everyone aware of your situation. Don't let it stop you. I never did."
Interestingly enough, Nick is glad he found out about his condition as a young man of nineteen years old. He has worked with the parents of children who are one, two, or three years old, for whom dealing with the disease is a much greater challenge. "People believe that you get diabetes because of what you eat or because you're overweight. This is not always true. Sometimes, Diabetes is just something that happens." The self-care that it requires can be even harder for small children and their parents to manage. From time to time, Nick has offered his support to such families.
Now that Nick has retired from professional play, his focus is on today's youth. He works with young hockey players through summer hockey camps in Canada and Chicago (see: www.nickboynton.com). Nick himself enjoys a good game of golf but he notes that it is sometimes hard to measure his blood glucose over the four to five hours when he is on the links.
Nick's encouragement to others with diabetes follows his own pro-active method: "Anything is possible. Stay with it. Don't let it hold you back, but live your life to the full while you take good care of your diabetes."