Pedometers: Counting Every Step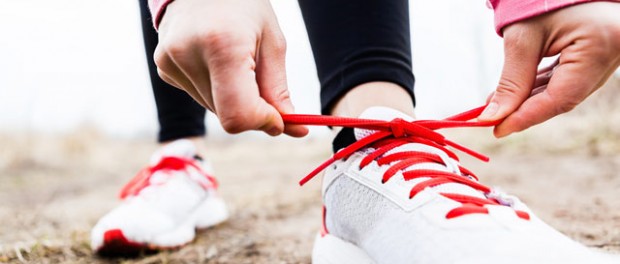 As you probably have heard by now, many people with diabetes are now walking as a way to exercise. This kind of exercise doesn't need special equipment, which is beneficial for people looking for an effective and yet cheaper way to work out. You can do it anywhere, and what's better is you don't have to pay and join a gym. However, you may need a tool in order to track your progress, improve your workout, and make the walking much more enjoyable. If you're struggling to add walking to your busy life, this tool—the pedometer—can help you. Recent research shows that using a pedometer, or a step counter, helps people with diabetes add walking to their schedules.
Choosing a Pedometer
There are a variety of pedometers from which to choose from. They range from very low cost or free, to more expensive versions that contain a small computer. Choose one that you can wear easily and has a good clasp so it is less likely to fall off as you go through your day. Ask your diabetes educator or pharmacist if there is one that he or she feels is reliable and easy to use.
Setting A Goal
When you first start wearing a pedometer, walk normally for two or three days. The number of steps you take is your baseline number. Then, set a goal that takes you above your baseline by adding a few steps to your daily total. Choose a number that you can do. For example, add 50 or 100 steps a day. The ultimate goal for most people is to reach 10,000 steps—which is about five miles.
Reaching Your Goal
One of the reasons pedometers help people walk more is that they turn walking into a game. You can make it fun by keeping track of how many steps you take and can challenge yourself to walk a bit more every day. (Remember to turn your pedometer back to zero every morning when you get dressed.) Reward yourself when you reach your daily goal. Once you reach your ultimate goal, you may already decide to no longer wear your pedometer anymore because walking has become part of your life. But if walking ever becomes a hard task again, you can use your pedometer once more for a few days until you get back on track.
5 Ways To Take More Steps Each Day
Rather than looking for shortcuts, find "long cuts," or ways to take more steps wherever you go. For example, when you shop, go up and down every aisle. Don't head directly to the item you need.
Park farther away from wherever you need to go. When you go to the mall, park at the opposite end from where you are going. This is especially helpful if the weather is bad and you can walk inside.
Walk more in your house. Get up and walk around during commercials when you watch TV. While you work on your computer, set an alarm to remind you to get up and walk around at least every hour.
Pace or walk in place when you talk on the phone.
Mow at least part of your lawn with a push mower.