How to Stay Young at Heart by Staying Fit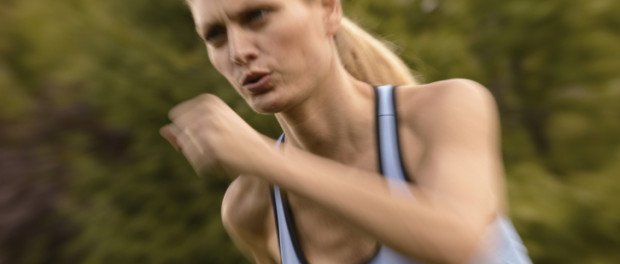 Is it possible to walk years off your age?
Can you run your way to a sharper mind?
If so, would you be more likely to work out?
Recent studies have shown that if you stay active it can help you:
Live longer
Lower your risk of heart disease
Keep your mind sharp as well
Stay active to stay young
A study in Stockholm, Sweden followed a large group of 60-year olds over 12 1/2 years. The study looked at the link between staying active, risk of disease and length of life. Staying active in this study did not mean running or walking each day, but "non-exercise" type of "workouts," such as working in the yard, doing housework or fishing.
People who did the most of these non-exercise "workouts" each day cut their risks of heart attack or stroke by almost one-third. These more active people were also one-third less likely to die than those who were not active.
Stay active to reduce heart disease risks
In another study, men in their 60s and 70s, who did not have any history of heart disease or stroke, were followed for 11 years. The men were asked to report how active they were during this time.
The study found that:
Men who walked most often had less risk of stroke.
Men who walked more than three hours each day had two-thirds less chance of having a stroke than the men who walked less than one hour a day.
Men who walked at a more brisk pace were more than a third less likely to have a stroke than slower walkers. The faster walkers were also found to walk further than the slower walkers.
Stay active to stay sharp
In a related study, a group of 19 to 94-year-old people were tested on a treadmill for their level of fitness. This study measured fitness using something called "VO2 max," which is the amount of oxygen the body uses in one minute of hard exercise.
The study members were asked to take memory tests after this fitness test, and were followed for seven years. Those who were most fit were found to have better scores on the memory tests.  So this study showed that staying active could help you keep your mind sharp as you get older.
So what does this research mean for me?
This research shows that the more active you are each day, the better overall health you will enjoy.
A brisk 30 minutes or more walk each day, working in your yard, or staying active by doing your favorite things can help your heart and mind stay young for years to come. Be sure to meet with your health care provider before you start any workout plan.
Some ways to stay active each day:
Put on some music and dance
Exercise along with your TV, DVD or video game
Take a walk in the park, or shopping mall, with friends or loved ones